A recreational outing is proposed, of low demand and medium duration.
if the weather allows it and the schedules also, a second departure could be considered
The departure will take place in the morning (if the weather is good) from the right bank (facing the Piedra Buena Pier) to the Punta Cuevas historic site.
In this tour, you can have a beautiful view of the city from the sea. In navigation, it will be developed with details of history, geography, natural resources and others, which make our area a unique place in the world.
Upon arrival at the Punta Cuevas site, we will make a technical stop, disembarkation and hydration. In turn, an explanation of the importance of the historic site will be given. After a half hour break, we will return to the place of departure.
Services
Transfers from the base to the different excursion heads will be made in cars and vans according to the number of passengers, who will be provided with the clothing and safety equipment necessary for the activity (pants and three-layer jackets, whistles, safety mirrors, DAF VEST APPROVED BY PNA, etc.) And kayaks.
Depending on the route, the passenger will be provided with meals and/or drinks.
A previous talk will be given, dictated by the person in charge of the group, who will accompany and advise them. It will be about security and navigation measures, laws and regulations in force in the Province of Chubut.
In each crossing, all the waste generated will be brought back to the city of Puerto Madryn and will be classified as wet and dry.
WHAT TO BRING
Waterproof jacket, comfortable clothing, long or short pants, appropriate footwear, small or medium backpack, towel, sunglasses, hat, sunscreen, camera, and bottle of water.
SOLD ONLY??
NO!! You will always be accompanied by our guide/ideal. It will NEVER be released individually.
Our guide will be the one who will provide us with security, transmit knowledge and make us live the beautiful experience of enjoying our coasts. To do this, passengers must listen carefully to all recommendations and guidelines
In each outing, the DAF life jacket will be mandatory, without it, no excursion can be made.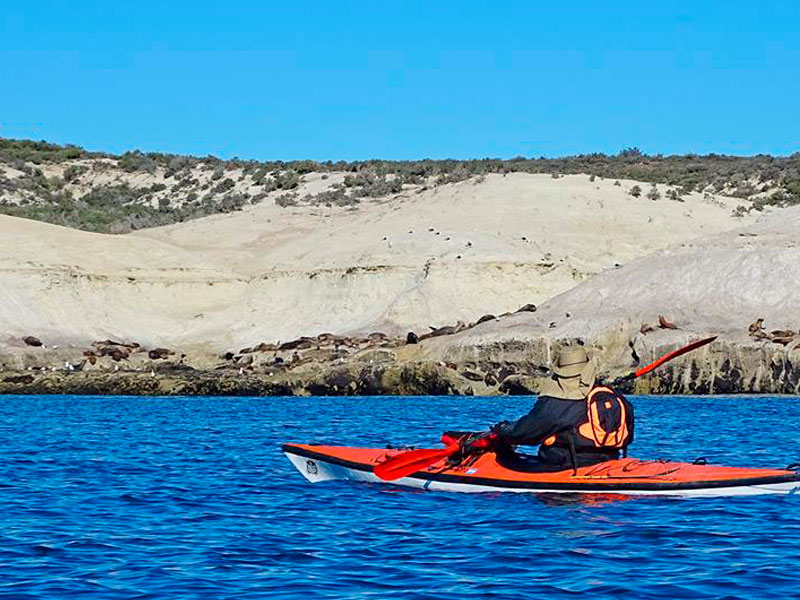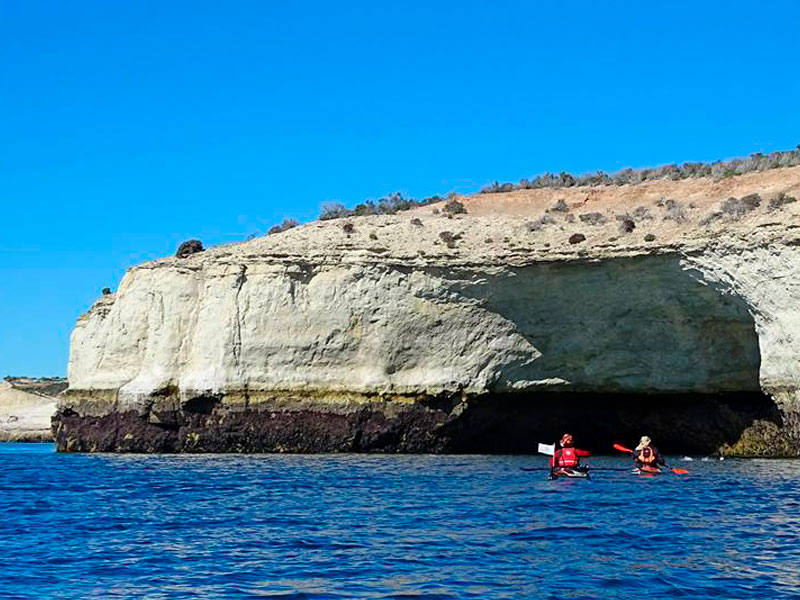 Do you want to do the coastal kayak excursion?
Excursions in Patagonia
---