In the first natural reserve of the province, Punta Loma, we will enjoy specimens of the one-hair sea lion, in addition to visiting the most important points of our city in a half-day excursion.
The Punta Loma Tour of almost 3 hours begins when we pick you up at your hotel or indicated address
We will go to the south of the city seeing beautiful beaches, both central and Paraná, which will call your attention due to the particularity that you can see a sunken ship (Folias) and the best panoramic points.
PUNTA LOMA
In a 17km route that leads us to the reserve, NATURAL PROTECTED AREA and the first reserve in the province of Chubut populated by sea lions, adults and juveniles throughout the year. Towards the end of November we could find their young.
With two special viewpoints that allow the observation of these species and special trails that allow intimate connection with nature, this place is ideal for those who want to observe flora and fauna and take the best photos of the Patagonian sea.
At the moment the entrance to the reserve is not paid.
CITY TOUR
After seeing the Sea Lions we can enjoy a City Tour around the downtown
We will make a stop at the monument to the Tehuelche Indian (former inhabitant), an ideal time to take the best photos. We will walk a few meters to reach the Punta Cuevas site where our guide will tell you how the Welsh took refuge when they arrived in our city.
We will continue our Tour and our guide will provide you with information on monuments, museums, shopping center, historic center, cruise ship dock and industrial hub.
You can end the tour at the door of your hotel or the place you choose.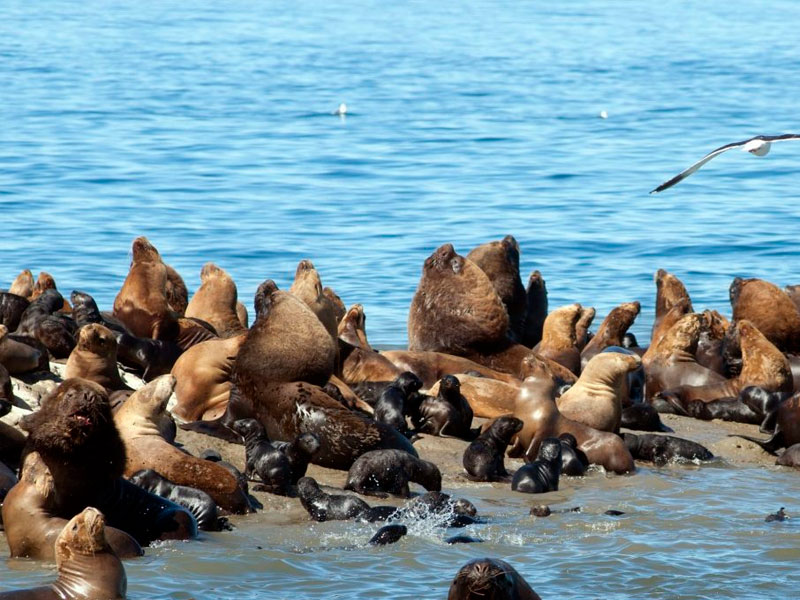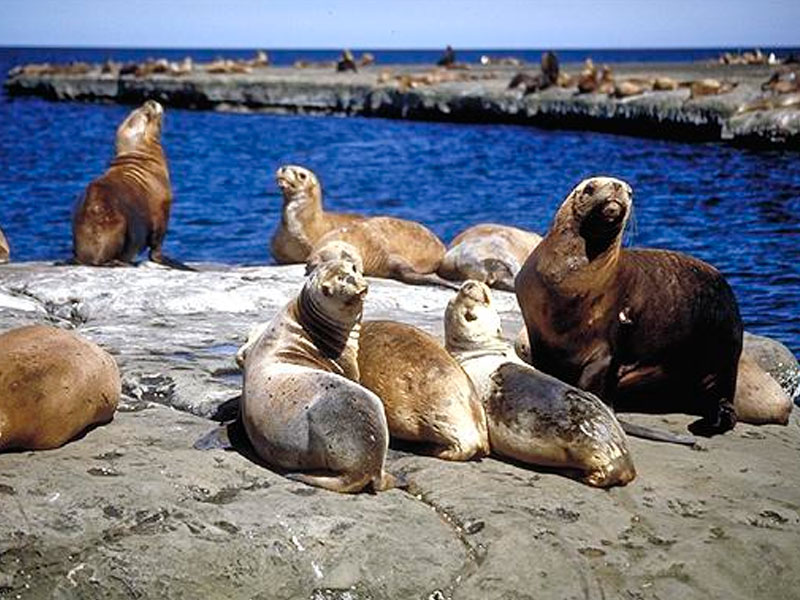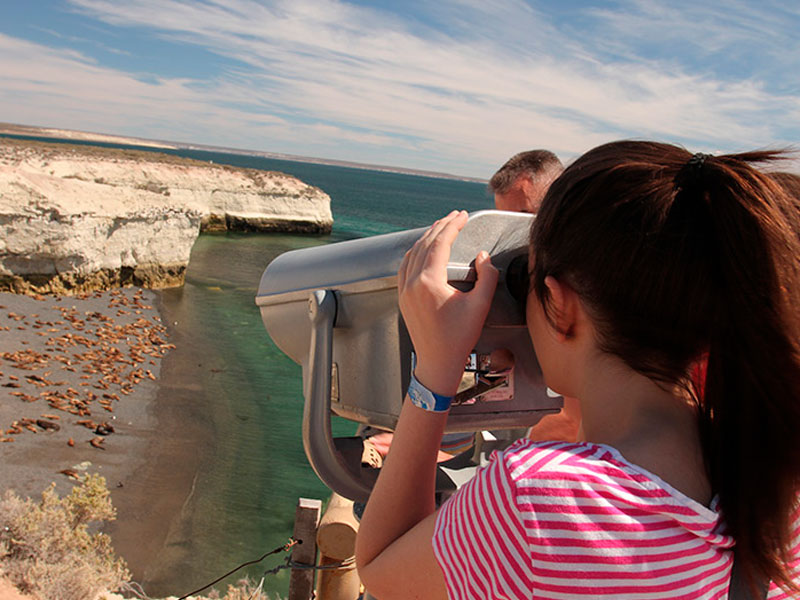 Do you want to do the excursion to Punta Loma?
Excursions in Patagonia
---