Largest continental penguin colony, Punta Tombo
We set off early in the morning for PUNTA TOMBO, the most important continental penguin colony in the American continent.
Magellanic penguins arrive annually at the mid -September to nest, mate, have their chicks and change their feathers.
From mid-April they return to the feeding areas in the sea and there are no penguins left in the reserve. It is a cyclic process.
We will visit the Interpretation Center, where we will be surprised by its information, a representation of the seabed and all the land animals. In the reserve we will walk an interpretative trail of 1500 meters which ends in two viewpoints facing the sea where we will see the penguins in the sea.
Depending on the month of their visit, they can be seen digging their caves, fighting for territory, moving from here to there looking for their nests or running after their chicks.
At the same time, the continuous noise of squawks – the vocalization of adult penguins that they use to ward off strangers and attract a mate – dominates the environment. In the area we can also get to see american lamas, armadillos, patagonian hare, lesser rheas and grey foxes. The reserve has a service area where we can have lunch (not included), has restrooms and cafeteria service
After the visit to the reserve we begin the return to Puerto Madryn.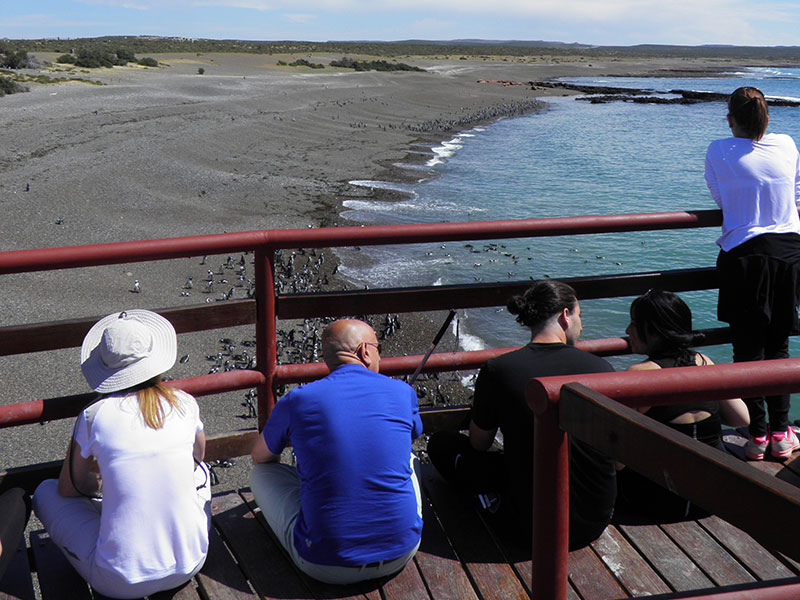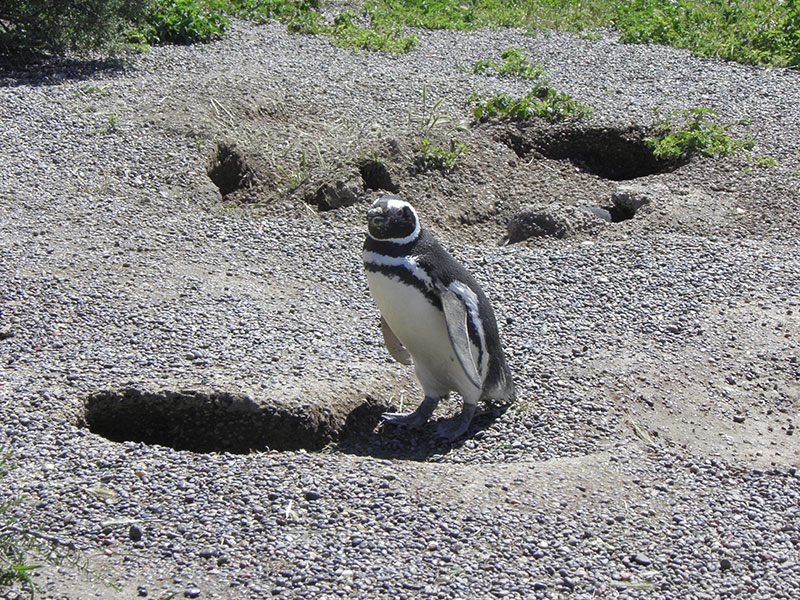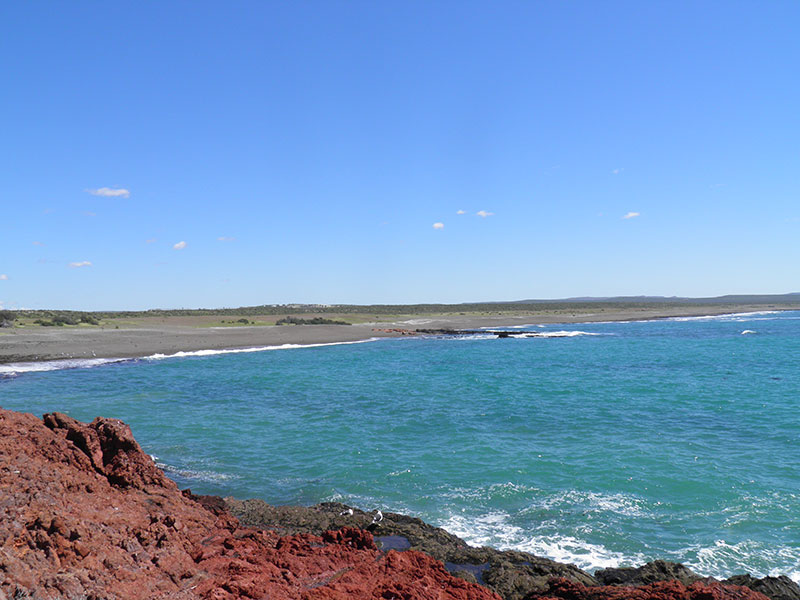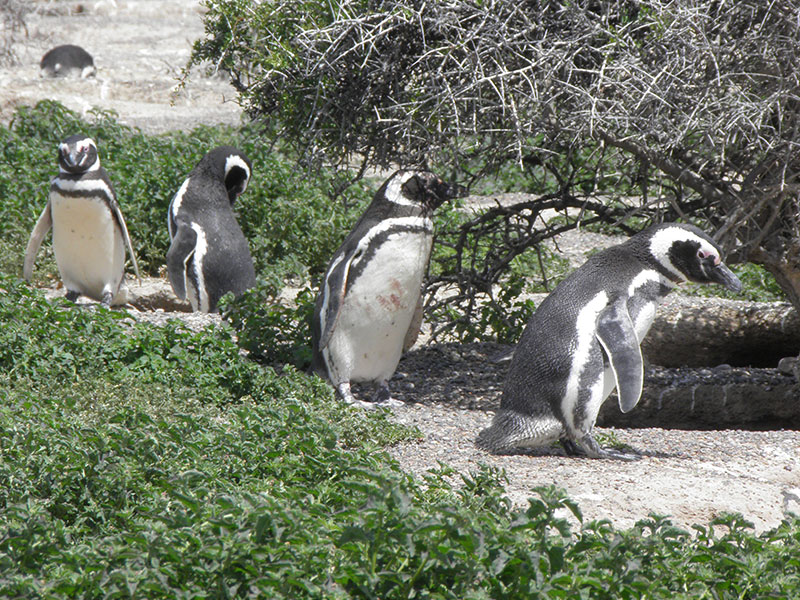 OBSERVATIONS
It is carried out from mid-september to mid-april
The entrance to the reserve and lunch are not incluided.
Do you want to do the excursion to Punta Tombo?
Excursions in Patagonia
---